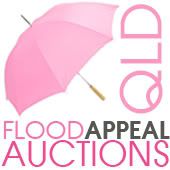 To benefit the Queensland Flood Appeal, I am auctioning off this cute little 36×36 quilt:
This is the completed top – it isn't quilted yet but I will finish it into a quilt before sending it off.  I designed this quilt specifically to be given away for a good cause.  Would you like it to come home to you?  All you have to do is be the winning bidder in the auction.
Here are the rules, please read carefully:
1.  Bidding will start at
$5
(
Australian
).  Bidders not in Australia can pay by Visa, MasterCard, or American Express.  (I tried it and it worked for me.)
2.  You can
place a bid
by leaving a comment on this blog post with your bid amount and email address.  Please make sure that your bid is higher than the previous bidder.
3.  Your bid must be in
whole dollar increments
.
4.  This auction is
open to everyone –
Postage is FREE.  I consider postage I pay to be part of my donation.
5.  The auction begins
NOW
and will
END
at midnight EST on Monday 24th January 2011.
6.  At the close of the auction, I will contact the winner (please make sure your bid comment includes your email address).  The winner will pay the winning amount directly into the 
Premier's Flood Relief Fund
and send me proof of payment via email.  Once proof of payment has been received, I will send you your fabulous new quilt.
7.  Thank you for participating and happy bidding!
If you need to convert from Australian dollars to some other currency,
this site
can help.
Comments are now closed!  I'll be contacting the winner later today.  Thank you so much for bidding!